---
 
Save the Date!
Join us May 20th, 2018 for our 24th annual Swap Day!
Buy and sell new or used product. Looking for a newer life jacket? Have an outboard motor to sell? If you need it or want it, we've had it!
This popular event fills up fast so call to reserve your sale table today.
---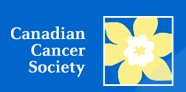 The Next Sail For Hope – August, 2018!
The Sail for Hope is now a biennial event of the Thornbury Yacht Club located at Thornbury Harbour. This fundraiser brings together both volunteer host skippers with their sail and power boats and guests for a wonderful summer afternoon.
The Thornbury Yacht Club skippers volunteer their boats and crew to take guests on an enjoyable and relaxing cruise through the scenic waters of Southern Georgian Bay. Both our guests and volunteers enjoy the sail and many new friendships are formed during the day's events. The proceeds from Sail for Hope are donated to the Canadian Cancer Society – Town of the Blue Mountains Branch. Over the last 8 years, the event has raised over $100,000 for the region.
For more information go to www.thornburyyatchclub.com
---
Georgian Bay Sailing Regatta 2018
33rd Anniversary!

The Best Way to Sail Georgian Bay
Pre Regatta July 29 – August 1st
Lions Head – Wiarton – White Cloud – Meaford
Classic Regatta August 1 – August 5
Meaford – White Cloud – Thornbury – Hope Island & Midland
This event is sponsored by: Gyles Sails and Marine
For further information, contact us or visit the Ontario Sailing Association website
---
---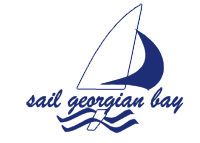 Learn to Sail Programs
Sail Georgian Bay offers a variety of courses to suit different age groups and skill levels. At Sail Georgian Bay, students learn to sail in our fleet of Mango Escapes, Picos, Club 420's and high performance Laser Vagos. This year the club has also added a Minuet keelboat for adult lessons. Sail Georgian Bay will be held at Meaford Harbour, running all summer. Visit Sail Georgian Bay or contact them at 226-668-2944.
---

The Town of Collingwood has assumed the operations of the Collingwood Sailing School starting in 2015 and is excited to continue the program. The summer program will continue to run the CANSail 1-4 curriculum as well as evening adult lessons.
The school uses Optimst, Club 420, and Laser dinghies.
For Registration: Email prc@collingwood.ca
or call 705-444-2500 x3382
---
Do you have an upcoming marine event?