Annual Fall Sale On Now!
September 1-15, 2015
Cleaners & Waxes 20%, Water Toys & Accessories 25%Off, Antifouling and paints 10% Off, Clothing 25% Off, Gul Footwear 50% Off, Bulk Rope & Docklines 20% Off, Electronics 11.5% Off, Salus PFD's 20% Off, Sea –B –Que 15% Off, All unmarked items 10% Off (Excluding Charts & Licenses)
Come in for end of season savings, while supplies last!
Remember, now is also the time to book your boat's decommissioning. We  provide mast take down, engine winterizing, winter cover services, and many more ways to help you get your boat ready for the end of the season. Please feel free to give us a call, send us an email, or stop by the store to discuss how we can assist with your winterizing needs.
---
---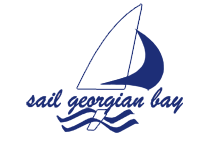 Learn to Sail Programs
Sail Georgian Bay offers a variety of courses to suit different age groups and skill levels. At Sail Georgian Bay, students learn to sail in our fleet of Mango Escapes, Picos, Club 420's and high performance Laser Vagos. This year the club has also added a Minuet keelboat for adult lessons. Sail Georgian Bay will be held at Meaford Harbour, running all summer. Visit Sail Georgian Bay or contact them at 226-668-2944.
---

The Town of Collingwood has assumed the operations of the Collingwood Sailing School starting in 2015 and is excited to continue the program. The summer program will continue to run the CANSail 1-4 curriculum as well as evening adult lessons.
The school uses Optimst, Club 420, and Laser dinghies.
For Registration: Email prc@collingwood.ca
or call 705-444-2500 x3382
---
Do you have an upcoming marine event?