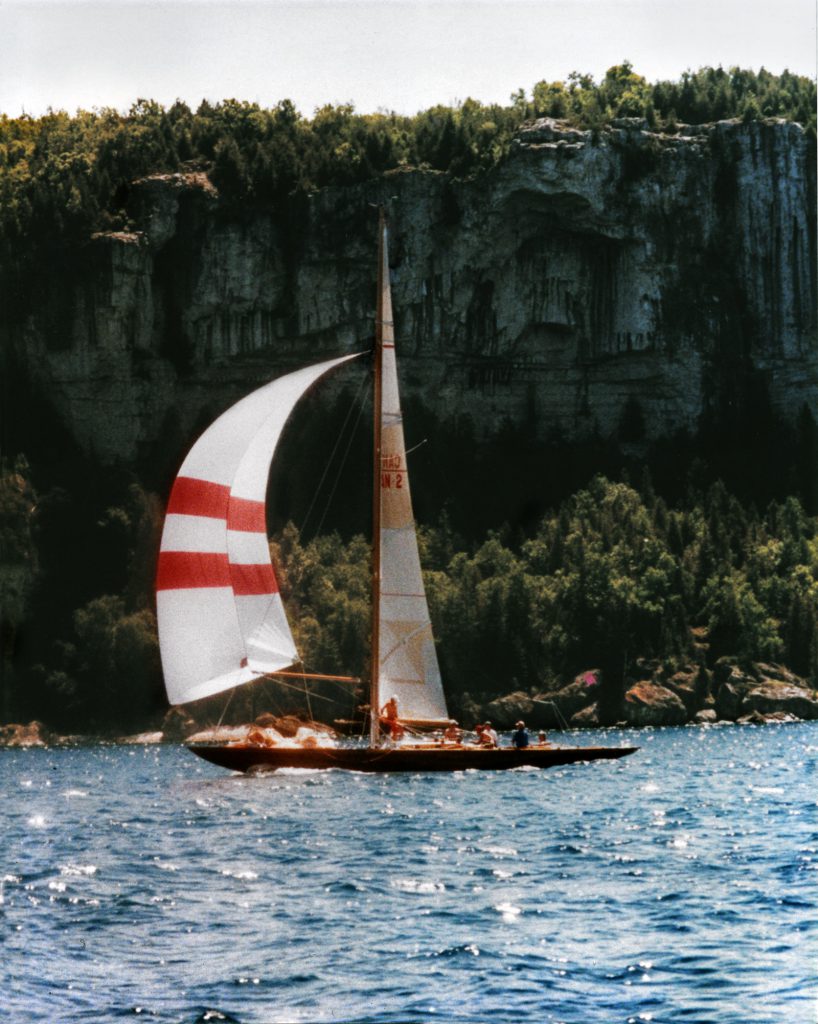 Nottawasaga Bay has 4 ports
Wasaga Beach (Nottawasaga River)
Collingwood
Thornbury
Meaford
Cruising between ports can be made in short trips by sail or by power with the furthest ports being 25 nautical miles apart (Meaford on the west and Wasaga Beach on the east). Collingwood and Thornbury (only 10 nautical miles apart on land) are a 13 nautical mile trip apart by boat. A detour around the Mary Ward Ledges must be taken when traveling east from Thornbury as these shoals stick out 2.5 nautical miles. Thanks to the new Nottawasaga Bay Chart #2283, navigating in amongst the shoals is easier for the brave.
Christian Island, Hope & Beckwith is a regular weekend retreat for boaters out of Nottawasaga Bay located about 18 nautical miles northeast of Thornbury. Keep in mind, it is also a regular weekend retreat for boaters from the Midland /Penetang area.
Western Shore /Bruce Peninsula is only a good day trip by sail away from Thornbury including Owen Sound, Wiarton, and Lion's Head. This side of the Bay is mainly deep water with fewer safe havens, however there are fewer boaters here and the scenery is spectacular. The water is clean and you can usually swim in 70 degree water from mid July to mid September.
"Ports – The Cruising Guides: Georgian Bay, The North Channel & Lake Huron" Manley, Steve & Ann Vanderhoof
An indispensable companion to this popular cruising area including expanded guide to eating out. Full details on marinas, facilities, islands and anchorages, repair services, shopping & things to do. Over 275 Full-colour labeled aerial photos, cruising tips, and a cruise planner for the North Channel. Cruising Tips Notebook BIGGEST Edition Ever! Completely updated for LOW-WATER Conditions. soft cover photos & illus. 2004
We are an authorized agent for Canadian Hydrographic and NOAA charts, as well as a dealer for many other government and commercial chart publishers including electronic charts and GPS systems.
We can look after all of your navigational needs!